Often times people wonder how play therapy is used with preadolescents. No matter the age, there is value in play and creative expression for treating emotional or behavioral challenges. Conventional play therapy may seem juvenile to preadolescents so a setting and activities consistent with the developmental needs of preteens is essential. A a licensed counselor for children, I use expressive arts and other age-appropriate play activities to help older kids/teens work through thoughts and feelings they are either unable or resistant to express verbally. The foundation of play therapy remains the same: play is the language and toys (or objects used in their activity) are the words.
I purposefully select games and activities (as outlined in Bratton and Ferebee's article) that promote creative expression, encourage the release of feelings, facilitate the acting out of real-life concerns, and encourage effective problem-solving and coping strategies. The child has the freedom to creatively interpret the assignment.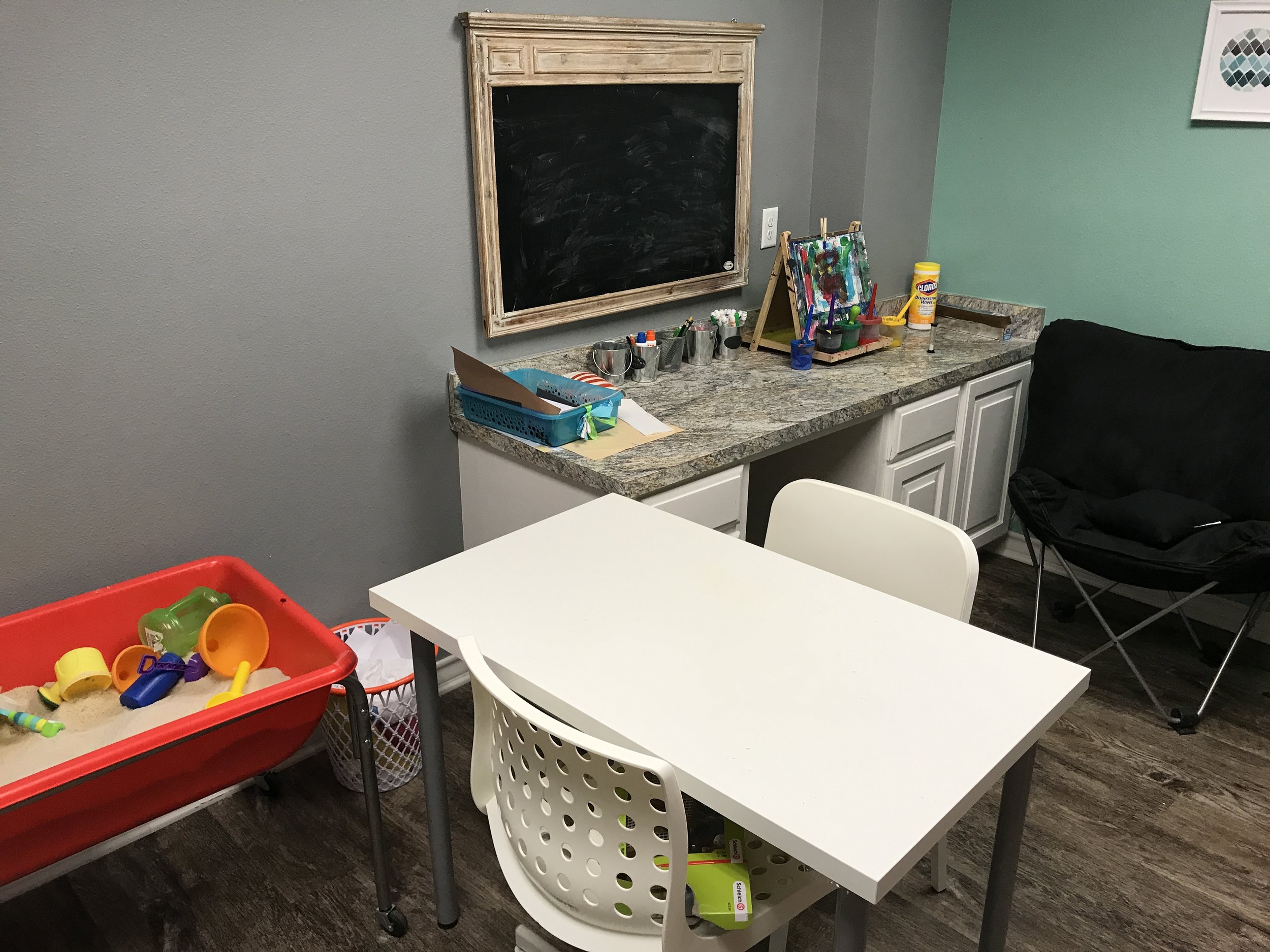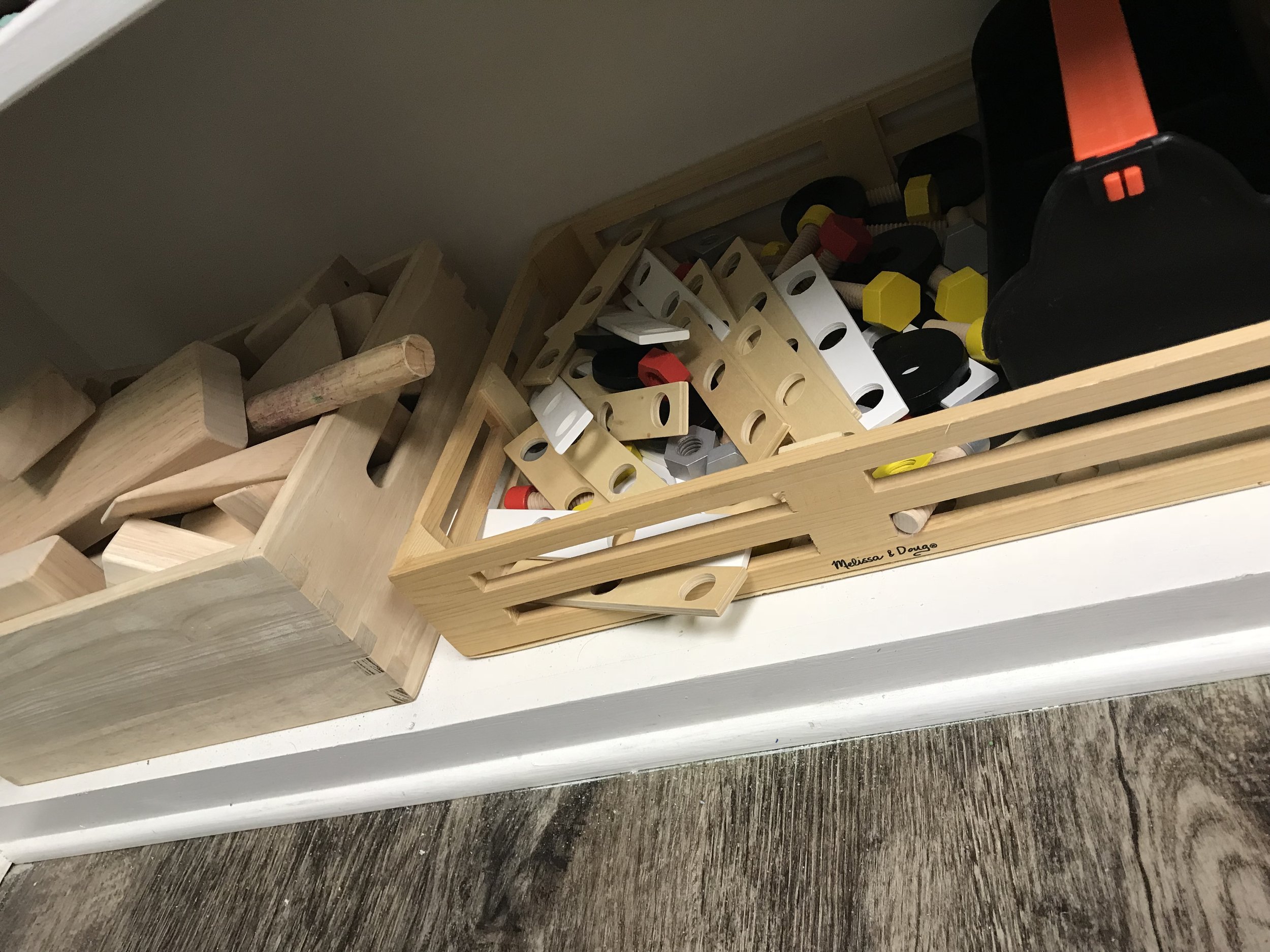 Please take a picture tour of my activity room for older kids/teens. I am continually adding games and objects that aid the therapeutic process. You will notice the inviting and stimulating room for kids to explore, create, and expend energy. Equipment includes an art desk, easel, puppet theater/puppets, sandplay unit and figures, comfortable chairs, dress-up clothes, ball games, art materials, toys for symbolic acting out (dolls, punching bag, knives, swords, etc..), building blocks, toaster oven, and do-it-yourself project kits.
Source: "The Use of Structured Expressive Art Activities in Group Activity Therapy with Preadolescents" by Sue Carlton Bratton and Kelly Webb Ferebee in The Handbook of Group Play Therapy: How to Do it; How it Works; Whom it's Best For by Daniel S. Sweeney and Linda E. Homeyer.